Megan Hart's Favorite Things About the Holiday Season
Ahhh…the holidays. What a busy, bustling time of year. Here in the deep, dark woods of Pennsylvania, it's usually cold, often snowy and pretty dark — which makes it the perfect time of year to eat really fattening foods and light a lot of lights and generally stay home and snuggle under blankets watching movies and reading books!
That's what I love most about the holiday season. Taking a break. Oh, sure, there's a lot of franticness and hecticness that goes on. Gift shopping, wrapping, opening, trying on, etc. Cooking, cleaning, sometimes travel. But for me, the holidays are often a time of much-needed "break." Because yes, while it's true the thought of having the kids running rampant for a week gives me chills (not the good kind) it also means I have to schedule my time so I can realistically get everything done that needs doing. I'm talking about writing. The cleaning and stuff can go get stuffed like a jelly doughnut. :)
Yep, my favorite holiday memories are things like staying up until three in the morning playing The Sims for the first time — because I got it as a gift and didn't have to get up early the next day! Or making homemade sufganiyot (jelly doughnuts) and fish and chips for dinner for the traditional feast of foods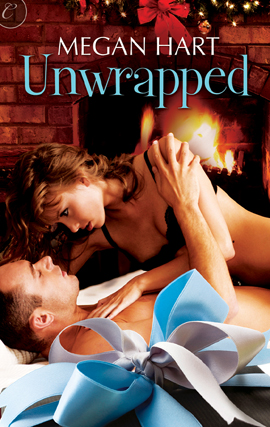 fried in oil.  Or opening my house to friends and family — hordes of them — to celebrate with food, music and games.
But really, my favorite part about the holidays is the guilt-free chance to hang out all day watching movies, playing video games and basically being a sloth. And if we get snowed in? All the better! Let the kids go outside and play while I stay inside, cozy and warm and drinking coffee while I play the Sims – then make hot cocoa when they're done outside and force them to watch horror movies with me or play something on the Wii.
Ahhh, yes. The holidays.
I can't wait!
M
PS– Oh, right, my holiday novella. Unwrapped is all about taking  a break, relaxing and spending time with the ones you love. Of course there's a little bit about skiing in there too, but basically, I like to ski for about one run and then I'd rather be reading in front of the fire…so don't expect Unwrapped to spend a lot of time describing the slopes! Instead, take a peek at the way newlyweds Leah and Brandon spend their holiday together when skiing is no longer an option.