Psst. . .did you get your free book?
If you're not signed up for our newsletter (shame on you, why not?) and you don't follow us on Twitter and Facebook (*gasp*!) then you may not know that all this week is Free Book Week at Carina Press. Every day we're giving you the opportunity to get a free novella for everyone's very favorite price of absolutely free!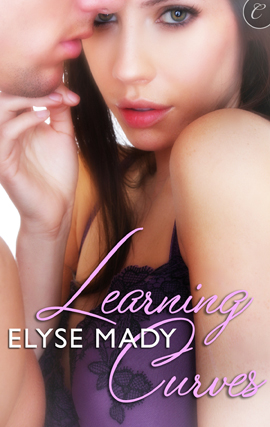 Today's free novella is The Debutante's Dilemma by Elyse Mady. As it happens, Elyse also has her first contemporary release today. Learning Curves is a fantastic and fun contemporary romance. And it comes with a little story behind it.
December 2009, we had an inbox disaster that resulted in about ten days' worth of submissions being lost forever. We still haven't figured out what happened or where they disappeared to! Before that tragic inbox failure, I had happened to be browsing the inbox and the query letter for a contemporary romance caught my eye, so I popped it open. Before I knew it, I was reading the entire submission. I knew it wasn't an acquisition as it stood, but I knew that the story and writing had a tremendous spark that I really enjoyed, and I wanted to send it to one of the editors to read and write a revise and resubmit letter on. So I read it and made notes myself. And then…it ended up being one of the lost submissions.
You're probably thinking to yourself, "But she took notes, so no big deal, she just contacted the author." Um…yes, I did take notes. But nowhere on those did I write the author's name or the title of the book (I have NO idea why, I always write these things down in my notes!)
I tried everything I could think of to figure out who this author was. I thought maybe she was a member of the Australia chapter (I can't remember now why I thought that) so I emailed them and asked them to pass the word among their authors. And then I waited and hoped. Thankfully, Elyse eventually saw the post we'd put up on the blog letting authors know we'd had a submissions email loss, and she (finally, eventually, after what seemed like FOREVER) resubmitted. I was so happy! I passed the submission to editor Gina Bernal, who wrote Elyse an R&R. Elyse did those requested revisions beautifully and when it came to the acquisitions team in its revised format, Jenny ended up reading it–and loved it as much as I had when I read it in its original form.
So this story has a happy ending, with Learning Curves releasing today. I hope you'll check it out, it's a thoroughly enjoyable story. And in the meantime, you can get Elyse's first book with us historical romance The Debutante's Dilemma free with promo code DEBUTANTEFREE today only.
For a list of all of this week's books and promo codes, you can view the newsletter here. Happy reading!