A Novel Soundtrack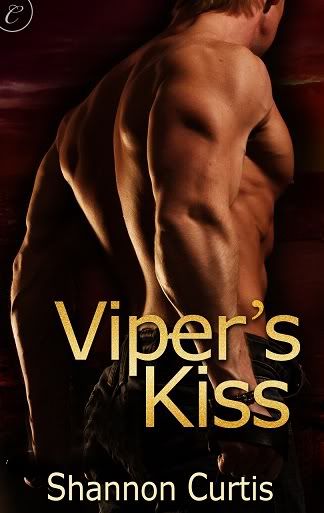 I have really enjoyed the process with developing Viper's Kiss. It all started with a dare from my husband . He was travelling to Seattle and Las Vegas for conferences, and if I could find dirt cheap airfares, I could come, too. Ha! Should have seen his face when I showed him the tickets. Should have seen his face when I got upgraded and he didn't!
But while DH was busy with conferences, I was exploring Seattle surrounds with two fabulous guides – Shelli Stevens and Judy Wiebe. Imagine my surprise to discover these wonderful ladies could also write great stories! (Shelli's book, Negligee Behaviour, can also be found at Carina Press: https://tiny.cc/q35s5). I spent some time at Odegaard Library at University of the Washington, and the characters of Viper's Kiss were born.
I've since been asked – where do I get my ideas? To which I usually make a pyramid with my fingers and laugh with a Machiavellian sneer (that's not as easy as it sounds, by the way!) A lot of the times, the scenes play out in my head like a movie, then I have to race and write it down. But I do find that music can feed my muse. I'll think about the tone of the scene that I want to achieve, and then I'll set the scene around me to help me to write it – and this usually involves music. Nice, romantic Mozart for a dinner date, or some rock guitar with a heavy bass for an action scene. I will spend hours scanning iTunes for just the right piece, and add it to my playlist. Unfortunately the playlists don't play during edits. They require a little more concentration – for those times when you've written something like: "Maybe he would kill her – or worse…" only to have your editor ask very politely whether possibly death could be the worst.
Anyhoo, I've discovered that music can help my writing, and I thought I would share with you the playlist for Viper's Kiss:
1) Theme from Mission Impossible
2) Don't Cha, by Pussycat Dolls
3) Does Your Mother Know, by Abba
4) Mistaken Identity, by Delta Goodrem
5) A Little Less Conversation, by Elvis vs JXL
6) Vertigo, by U2
7) Buttons, by Pussycat Dolls
8) Cream, by Prince
9) Master Assassin, by Jesper Kyd
10) I'll Sleep When I'm Dead, by Bon Jovi
11) (You're  the) Devil in Disguise (Elvis Presley)
12) Run To You, Bryan Adams
13) Flight over Venice 2, by Jesper Kyd
14) I'm Gonna Getcha Good, by Shania Twain
15) Theme from MacGyver, originally created by Randy Edelman, performed by Charles Fernandez
16) Beverly Hills Cop (Axel F.), by Starlight Orchestra
I'm giving away a copy of Viper's Kiss: Tell me – what are your favourite songs to 'do' something to? Whether it's doing the vacuuming to getting your mojo on, what is on YOUR playlist? I'll randomly select from the posts and announce the winner on 5th August through the comments!
Viper's Kiss by Shannon Curtis
Librarian Maggie Kincaid yearns for excitement—but being accused of espionage is not what she had in mind. Wanted by the police, the FBI and the criminal element, Maggie goes on the run—and runs straight into sexy Luke Fletcher. Unfortunately, when Luke pulls out the handcuffs, it's not because he has something kinky in mind…
Security expert Luke is intent on seeing the murderous spy known only as Viper brought to justice. The un-spy-like behavior of his fugitive makes him suspect he's apprehended the wrong woman. Just as they give in to lust, new evidence convinces Luke that Maggie's not as innocent as she claims to be.
Devastated by Luke's inability to trust her, Maggie runs again. She's determined to clear her name, and if that means tracking down a notorious spy even Interpol can't, then that's just what she'll do…
Shannon Curtis has worked as a switchboard operator, dangerous goods handler, logistics centre supervisor and real estate administration manager, and now writes copy and content by day, romantic suspense by night…
Follow me on Twitter: @2BShannonCurtis
Find me on Facebook: https://www.facebook.com/pages/Shannon-Curtis/#!/pages/Shannon-Curtis/177000805653410
Visit my website: www.shannoncurtis.com
Visit my blog: https://shannoncurtis.wordpress.com/