Coffee and Kink
I'm usually asked where I get my ideas. Normally, this is after someone has read one of my stories and noticed a few of the more…shall we say, wild elements in my writing. Now, it's easy to smile, look coy and teasingly redirect the other person. Oh look, a bird!! But to be honest, it's no tall me. It comes down to listening to the experiences of others, throwing a few of my own into the mix (no I won't say which) and a heck of a lot of research.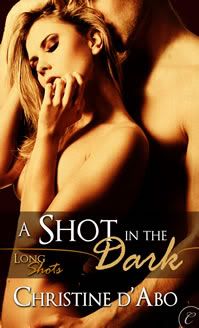 In A Shot in the Dark, Paige is a sexual submissive who has had a bit of a rough relationship in the past. Help arrives in the form of Carter, a sexy firefighting Dom who is more than up to the task. He helps her find her feet once more to jump back into the BDSM lifestyle. My own personal experiences aside (on the off chance friends, family and small woodland creature happen to read this blog), I did a lot of looking into how a submissive who has experienced an abusive relationship in the past, might get back to the place she most wants to be. The emotional landmine of desiring a Dominant in the bedroom, while fighting very real fears was something I wanted to explore.
Christine, you might ask, what does coffee and BDSM have to do with one another? Besides needing a strong cup to keep you going during a long session? You can tailor both to suit your tastes, giving you just the right amount of kick to satisfy your cravings. Heavy or light, there is something for everyone.
Want to learn how to make the coffee drink that inspired the story? Check out Coffee Geek's How to Guide on making A Shot in the Dark.
Book one, Double Shot is also available in the Long Shots series. Ian's story, Pulled Long, will be releasing on December 12th. Just for fun, I'll be randomly selecting the name of a commenter to win a copy of A Shot in the Dark.
Christine has been published in erotic romance for four years with a variety of publishers. To find out more about her books, please visit her website www.christinedabo.com, her blog www.christinedabo.com/blog or chat with her on Twitter: @Christine_dAbo