The Once and Future Warrior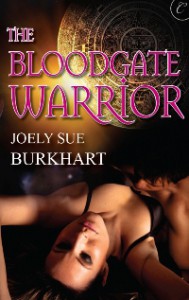 I've always been fascinated by tales like The Once and Future King, where the great King Arthur would someday return to fight for right once more. Many cultures have similar beliefs with the core hope that someday, somehow, a savior will return when the world needs him the most.
Some Maya still believe that Great Feathered Serpent will return one day. He was known by many names across Mesoamerica: Kukulkan, War Serpent, Quetzalcoatl. His cult might have started at Chich'en Itza, but it spread through the ages and across the land to Guatemala and Mexico.
Some say he might return at the supposed end of the age, December 21, 2012. Some say he was a god–part quetzal and part serpent/dragon. Some say he was a man, likely a ruler or priest of Chich'en Itza, who was later confused with the god.
In The Bloodgate Warrior, I say he's something else entirely. He's returning, all right, but only if one woman can open the Bloodgate and bring him through to our world.
Of course Chich'en Itza plays an important part in this story, although Cassie has to go to Guatemala first to find her legendary warrior. El Castillo, Kukulkan's Pyramid, stands as a reminder of his great legend and the promise of his return.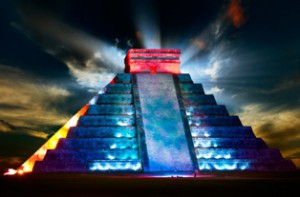 I want to go there so badly.
Someday I'll climb those steep steps and enter the temple, perched at the top of the world.
Such power must linger in that place.
Power that Cassie gives her warrior in a smoking hot ritual on top of that pyramid.
~ * ~
Have you been to a Mayan ruin? I want to hear about it! One commenter will win a free copy of The Bloodgate Warrior.
I'm also running a "Save An Ent – Read an Ebook" Giveaway where you can win your choice of an eReader. Details are on my blog.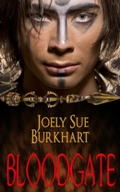 If you're intrigued by Maya mythology and want a little background about how the Bloodgates work, I'm offering a free read "Bloodgate" on Smashwords!
Joely always has her nose buried in abook, especially one with mythology, fairy tales, and romance. Find her on her website, Twitter, and Facebook.. Be sure to check out her free reads!