Character Book Club
The Carina Press authors are "Getting in Character"!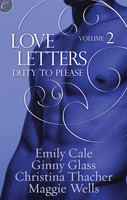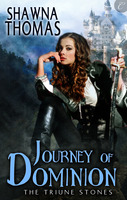 What book does your character love the most and why?
Daredevil chopper pilot Tara Ferris from Love Letters Volume 2: Duty to Please – H Is for Hotshot
When I was in third grade I had to do a book report on a famous woman. I checked out a book on Amelia Earhart and I was hooked. From that moment on, I knew I was destined to fly. In my early teens I found an old paperback copy of Judith Krantz's Till We Meet Again. I totally wanted to be Freddy – a free-spirited female pilot who was every bit as brave as the man who loved her. Of course, Luke would tell you I just like to fly by the seat of my pants.
Love Letters Volume 2: Duty to Please is available now!
***
Award-winning actress Julie Fraser has always wanted to make people feel emotion. Comedy is her genre of choice, but the occasional serious role balances out her shining career.
Julie's favorite book is an old romance novel she stole off her mom's night table when she was a teenager. The book is called Perfect, by Judith McNaught. As it turned out, Julie was also the name of the heroine so she quickly took a special liking to the book and pictured herself playing that role on the big screen. In fact, the book had such an impact on Julie that she realized she wanted to touch other people with that kind of emotional power and decided to go that route as an actor.
Living Dangerously is available now!
***
Books are a rare thing in Anatar. Thanks to Jith, a waverider and good friend to Ilythra's grandfather, Ilythra grew up surrounded by books. Jith faithfully gathered any he found and brought them to the island retreat where Ilythra and her grandfather lived.
Her favorite books to read were the ancient histories of Anatar and tales of the Siobani. Most of the books spoke of the Siobani as fictional characters, along with the Airydh—who are capable of magic, but she knew at least the Siobani were real. She loved to imagine what it would be like to live among the fabled people and to be a part of the legend.
Journey of Dominion is available now!
***
What is your favorite book? Tell us in the comments!