From Reality to Fantasy
You don't know how much I appreciate getting away to a fantasy land that I've created. A land where I come up with perils for my characters, both emotional and physical, then make sure everything comes out okay so my hero and heroine can enjoy a HEA together, like Willow and Cullendor in DESPERATE MAGIC, the third novella in my Chronicles of Arandal series.
In real life, it's not always that easy, as I've found out recently. About a month ago, we took a trip to Turkey, a beautiful country that I've wanted to see for years. Of course, my timing wasn't so great. We had a few days in Istanbul seeing the famous sites like the Blue Mosque, Topkapi Palace, Aya Sophia and the wonderful Basilica Cistern with its spooky atmosphere and watery depths. Then we went off to Cappadocia, where the unique rock formations have awed visitors for centuries. We took a morning balloon ride, ignoring the fact that two balloons had collided two weeks before, killing a couple of tourists. (Yes, we made it out alive.) Then on to Bodrum, a beautiful town on the Aegean.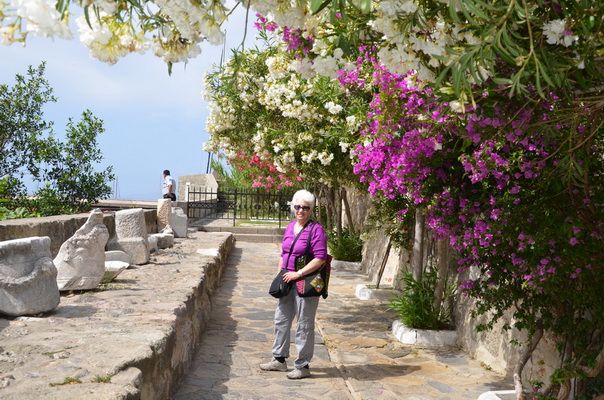 When we got back to Istanbul, we drove straight into the riots that had taken over Taksim Square. From our hotel room, we could see protesters pulling up paving stones and making barricades. And we watched the police respond with tear gas and water cannons. (And felt the tear gas seep into our hotel room where it stung our eyes and made our noses run.)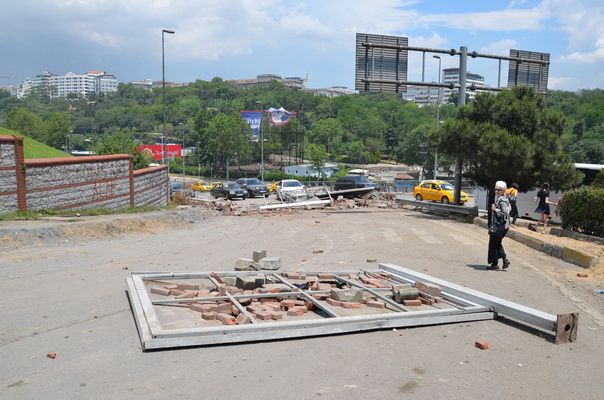 It was a real-world situation I couldn't control. I could only watch and hope I was getting material for future books—not getting caught in the crossfire between the protesters and the cops. We were nervous about the trip to the airport, but we made it out of the country, and it was great to get home. Then came our next excursion, a couple of weeks later, to RomCon in Colorado Springs, where the air was full of smoke from forest fires. Again, we escaped in one piece, only to run into a long and frustrating seven-hour delay at the Denver airport, due to stormy weather—another situation where I knew I'd lost total control.
Now I'm finally home again, until Thrillerfest in a few weeks. But for the moment, I'm at my computer, wrapped up in my fantasy world of dragon shifters and heroines with paranormal powers. I love spending time with these people I've created, and I hope readers get the same respite from the problems of daily life when they read my stories.
Do you use books to get away from the problems of real life? What's your favorite kind of story. One person who comments can win a CD of DARK MAGIC, the first novella in the Chronicles of Arandal series.
About the author:
Rebecca York (aka Ruth Glick) is an award-winning author of more than 125 romance novels and novellas, most romantic suspense with paranormal elements. Published in twenty-two languages, she has worldwide sales of more than thirteen million books. In addition to Carina Press, she has written for many well-known publishers including Harlequin, Berkley, Kensington, Tor, and Sourcebooks. She is the recipient of of the RWA Centennial Award.
Web site: https://www.rebeccayork.com
Facebook: https://www.facebook.com/RuthGlick
Twitter: @rebeccayork43