The Best Laid Plans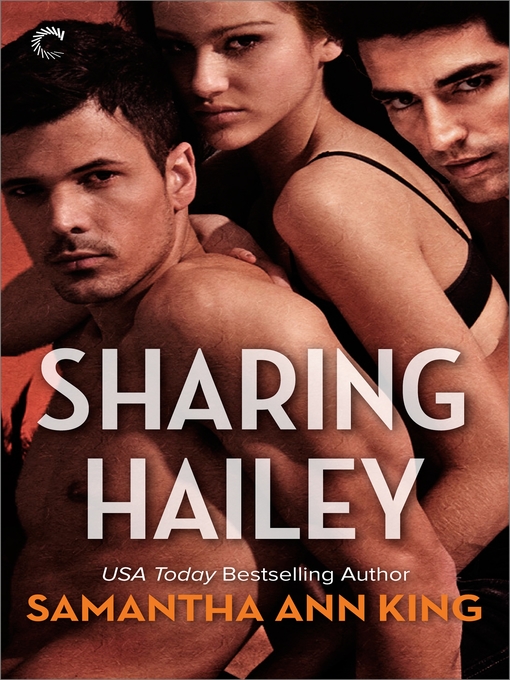 If someone had told me three years ago that I'd write an M/M romance, I would have choked on my iced tea. Not because I don't like them. I happen to love 'em. Josh Lanyon (my first), LB Gregg, JL Merrow, Ava March, Damon Suede, Amy Lane. And I'm discovering new-to-me authors every day, like the team of Anah Crow and Dianne Fox. I just didn't think I had anything to add to the genre.
While working on Sharing Hailey, I fell in love with one of the secondary characters, Landon Burke. He was so sweet and painfully shy until you got to know him. I adored him and wanted him to get his happily-ever-after. So I set out to find the perfect woman for him. I found her—smart, tall so he didn't get a crick in his neck kissing her, outgoing to counter Landon's shyness. See? Perfect.
But Landon resisted. I kept trying and trying to force them together. Nothing. Nada. Zilch. Zip. By this time, readers were asking for his story, so I couldn't just give up. (And believe me, I was tempted!) I finally sat down with him and asked him what his problem was. He hemmed and hawed a bit, but in the end, he confessed that he was in love with someone else.
Imagine my surprise! When I asked who the lucky woman was, I was in for another surprise. Landon wasn't in love with a woman. He was in love with a man—his best friend, Tyler Coil.
Okay, not a problem. How about a ménage? It was a great idea, or so I thought. I'd already written one ménage, so readers would be expecting another. This could work out. Landon seemed on board, too. Cautious, which was to be expected. He's a methodical and thoughtful man. He doesn't jump into anything before chemically testing the waters. So we were off on a new adventure—Landon, Ty, the perfect woman, and me.
But it still wasn't working. And now, it wasn't just Landon resisting, but Ty, too. They were double-teaming me. I decided to concentrate on the relationship between the two men. I let them tell their story. And everything fell into place. The book wrote itself.
Waiting for Ty is the result of my best-laid-plans gone awry.
Have you ever tried to play matchmaker and failed? Or succeeded? I'd love to hear about it.
*****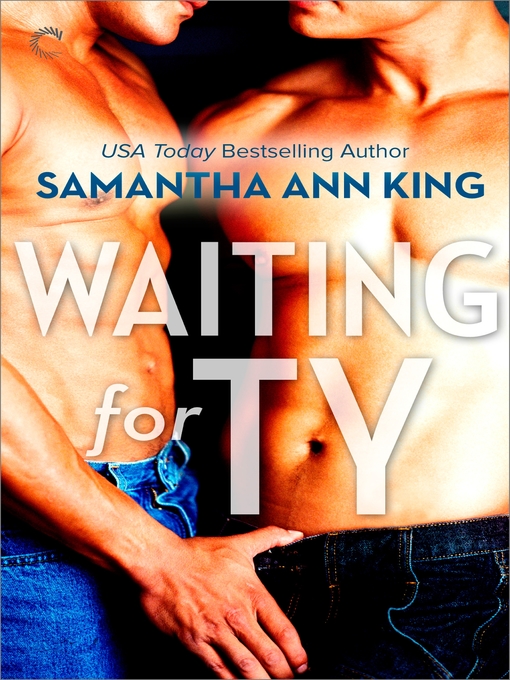 Waiting for Ty, Book two of Lovers and Friends
Tyler Coil doesn't do men. But it's harder to remember that each time he visits his best friend, gorgeous Landon Burke. As a political reporter, Ty is good at reading people, and he can tell the lust is mutual. But giving in to it could mean alienating his ultra-conservative family.
Landon never desired a man badly enough to explore that side of his sexuality—until he met Ty. He's waited four long years for a sign that Ty wants him too, and he can't deny his needs much longer. So when a career opportunity arises out-of-state, Landon wonders if maybe it's time to move on.
Then Ty crashes at Landon's while working on a story—and a searing kiss ignites a night of mind-blowing sex that's better than their most erotic fantasies. Forced to face his feelings, Ty must decide if love is worth the risk after all—before he loses Landon forever.
Available at: Amazon ~ Barnes & Noble ~ Carina Press ~ Audible ~ Kobo ~ ARe ~ BAM!
In 2010 Samantha wrote her first erotic romance and entered it in Passionate Ink's Stroke of Midnight Contest. That contest win led to the ultimate writing goal–publication–in 2011. Her first novel was nominated for RT's Reviewers' Choice Award. Samantha enjoys helping her characters find their happily ever after, even when they resist.
Connect with Samantha: Website ~ Facebook ~ Twitter ~ Goodreads