Inking his own path
The Adorned started off in November 2008…and yes, for those of you whose ears prick up like a bloodhound's at the mention of 'November', its initial (and terrible!) first draft was written in the trenches of National Novel Writing Month. It wasn't my first time in those trenches, and in order to be well-armed this time I'd gone in with an outline, a solid plan, a main character, and a folder full of tattoo pictures to inspire me.
I knew I wanted to write about a beautiful young man who becomes a living canvas and his life in the world of tattooed courtesans, and I thought I had that whole life planned out already. Etan, the young man in questions, started taking me by surprise no more than a few words in, though–and never stopped surprising me until I finally wrote the last few sentences of the book as it is today.
That experience is something most writers I know will recognise with a rueful smile: a character whose life you've planned out from cradle to grave will suddenly look up and say "no, sorry; I have my own plans". The carefully plotted course I had laid out for Etan to travel fell away, and he took me down some roads I never expected–some leading into sunlight, and some into deep shadow, but never to a place I wasn't interested in exploring.
Finding his own way is something that Etan struggles with a lot, and not just against the wishes of his ornery writer. When I first 'met' him, he was penniless, orphaned, caught between warring cultures, and with nothing except a pretty face to his name–the poor kid had the deck stacked against him. How he manages to survive in a land where aristocrats claim the power of gods' blood and can turn someone's life upside down on a mere whim…well, it takes more than a pretty face to do that.
---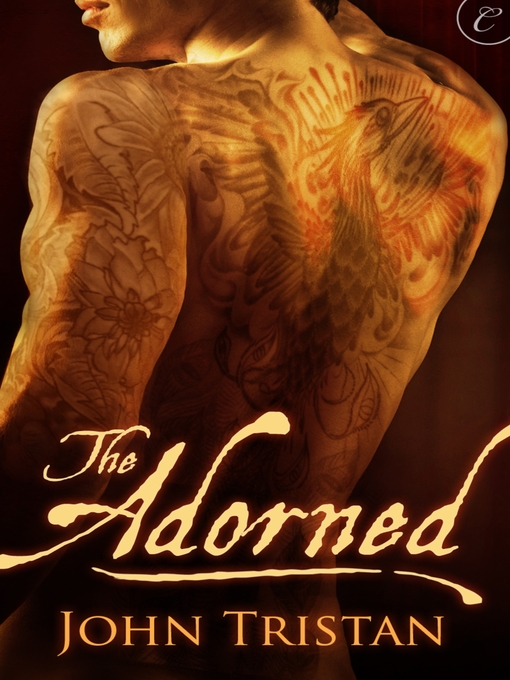 My name is Etan, and I am Adorned.
A living piece of art, I exist to please the divine rulers of Kered. With nowhere to turn after my father died, I tried my luck in the capital city. Little did I know how quickly I would be robbed, beaten and forced to sell myself into servitude. But I was lucky enough to gain the attention of Roberd Tallisk, an irascible but intriguing tattoo artist who offered to mark me with enchanted ink for the enjoyment of the nobles. I was given a chance to better my station in life, and I could not refuse.
But the divine rulers want not only the art but the body that bears it. In their company I can rise above the dregs of society and experience a life most only dream of, at the cost of suffering their every desire as a pawn in games of lavish intrigue. Their attention is flattering, but I find I'd rather have Tallisk's.
Caught between factions, I learn that a revolution is brewing, one that could ruin Kered–and Roberd and myself along with it…
---
John Tristan writes about hot guys navigating strange and dangerous worlds, and quite often falling in love with each other. You can find him at his website (www.johntristan.com) and on twitter at @johntwistan.