Men's men, spinsters, and those in the regency closet
Though my newest regency, A Tryst With Trouble, originally began with a literary inspiration (the bantering relationship between Beatrice and Benedic in Shakespeare's Much Ado About Nothing), the story really took on a life of its own thanks to a news story. In late 2007, Iranian President Mahmoud Ahmadinejad told an audience at Columbia University, "In Iran we don't have homosexuals like in your country."
Like many who heard that, I thought, "Of course there are gay people in Iran. They're just afraid to come out, because they could be put to death." (As recent developments in Russia show, Iran is far from the only country in which gay rights are threatened or nonexistent.) And since I write historical romances set during the regency, I started thinking about how until 1861 homosexuality–or at least any sexual act deemed "sodomy"–was a capital offense in Great Britain. Clearly, there were gay people in England in the early 1800s. So what kind of lives were they leading?
The answer is that they were probably married with children–married to a member of the opposite sex, I mean. It was what was expected of them, especially in the case of the gentry and the aristocracy, who had property to pass on to the next generation. Later in the century, for example, Oscar Wilde married a barrister's daughter and fathered two sons.
And that, in turn, got me wondering what life was like for the families of those married gay people. Since homosexual acts were punishable by death, were gay men so carefully closeted that their wives and children had no inkling about their sexual preference? Or if their loved ones did know or suspect–if, for instance, rumors were circulating–how did those loved ones feel about having a gay family member? (Keep in mind this was a time when even newspaper 
reports, though they gleefully reported sodomy arrests, talked 
around the charges with vague euphemisms like "an immoral act" or "an unnatural 
crime.")
If you were the child of a parent rumored to be gay in regency England, it must have been both isolating and confusing. The topic wasn't discussed openly, so I suspect it was probably a source of pain and anxiety. If schoolboys can still be heard on playgrounds today baiting each other with homophobic taunts, can you imagine the kind of bullying a gay man's son might have experienced during the regency?
So I came up with a regency character who knows his father is gay, and who's grown up so defensive about it that it's shaped his entire personality. To counter the bullying he experienced as a boy, he's made himself over into his idea of the ultimate man's man. And who else would be the perfect foil for an arrogant young man's man, if not a blunt-spoken spinster? That was the genesis of Ben and Barbara, my bantering aristocratic hero and heroine in A Tryst With Trouble.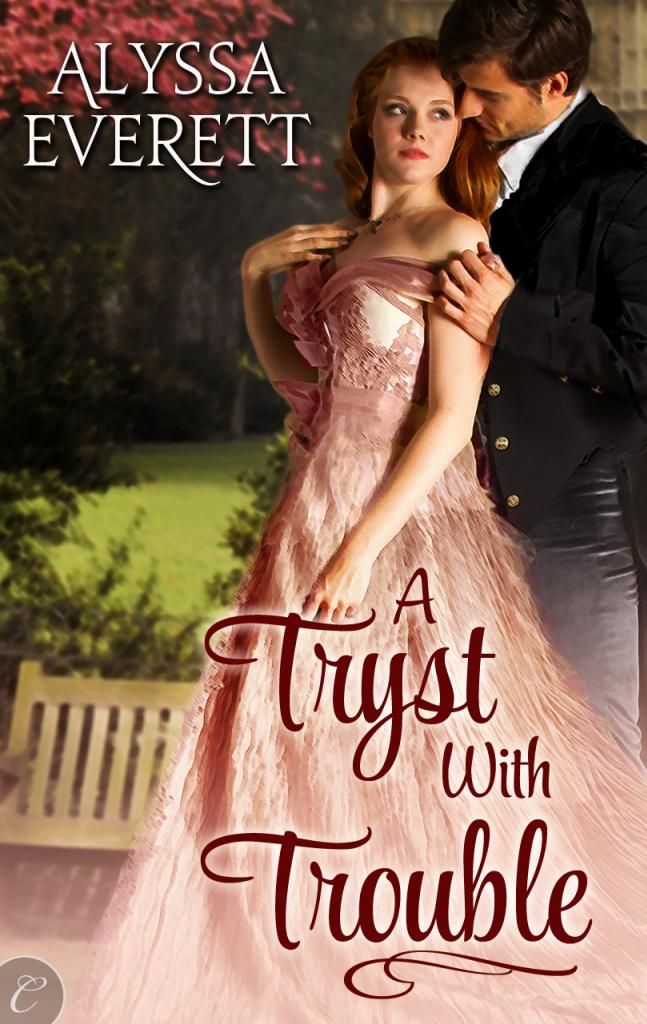 London, 1820

Lady Barbara Jeffords is certain her little sister didn't murder the footman, no matter how it looks…and no matter what the Marquess of Beningbrough–Ben–might say. She can scarcely help it if his cousin is the only other suspect. In fact, she wants nothing to do with ruggedly handsome Ben; he reminds her of all the insensitive clods who passed her over.

For years Ben has been dogged by painful gossip about his father's rumored homosexuality. His gruff shell hides a passionate nature, and he's also fiercely loyal—which is why he'll never let the clever and beguiling Lady Barbara pin a murder on his cousin.

Sparks fly as the two compete to defend their loved ones. But as strange new clues emerge that neither can decipher alone, they have no choice but to compare notes and sleuth in tandem. A tenuous bond develops that soon faces its toughest challenge when Ben himself becomes a suspect…
The story may have begun with a serious real-world question, but I think you'll find it's a fun ride–more lighthearted romance than heavy drama. If you could use some regency banter, a healthy serving of sexual tension, and a splash of murder mystery, I hope you'll give it a look. You can buy A Tryst With Trouble here.
Do you prefer your romances as moving drama or lighthearted comedy? Leave a comment, and I'll use random.org to select the winner of a $20 Amazon gift certificate one week from today (October 1). I'll need the winner's e-mail address to send the prize, so you can either include it in your comment or check back here on the 1st and be prepared to contact me with it if you're the winner. I'll post the winner's name in the comments here and on my website on Monday morning 10/1 after 8:00 a.m. Eastern, which is also the cut-off time for entering.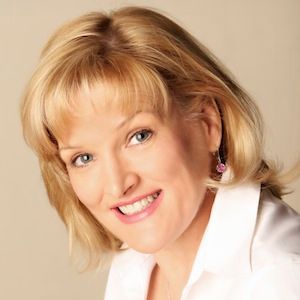 A Tryst With Trouble is Alyssa Everett's third regency romance. Her first two regencies, Ruined by Rumor and Lord of Secrets, are also available from Carina Press. Look for her next regency, An Heir of Uncertainty, in March of 2014. She hopes you'll visit her website and follow her on Twitter, Pinterest and Facebook, where she promises not to spam you relentlessly.