Why I Have a Crush On All Pararescuemen
It's finally here! The third book of the Bagram Special Ops series is out, and Maya and Jackson's story is absolutely the most intense of the trilogy. And what's not to love about the hero of the book? He's a Pararescueman (PJ), so considering that, enough said.
Staff Sergeant Jackson Thatcher serves with an elite Special Tactics Squadron under Air Force Special Operations Command at Bagram Airfield in Afghanistan. He's a Texas boy at heart and has all the Southern manners to show for it. I could love him for that alone, but what really makes him and all PJs special is their selflessness when it comes to saving others.
The Pararescue motto is That Others May Live, and it's not just something they're taught; it's what separates them from everyone else in the military. Right now there are fewer than 400 active duty PJs in the world, so earning that coveted maroon beret is a feat each PJ is rightly proud of.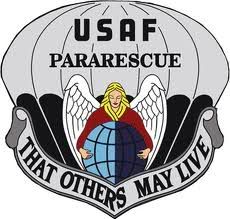 They routinely go into harm's way to perform covert recovery or search and rescue missions behind enemy lines. They also help out civilians during natural disasters and come to the aid of those who are unfortunate to be caught in the crossfire during combat. They'll go into harm's way and do whatever is necessary in order to protect their patient and keep them alive during transport back to base–including giving their own lives if need be. That kind of selfless sacrifice to save someone else is unbelievably heroic to me, and it's why I have a crush on all PJs.I hope you admire them as much as I do!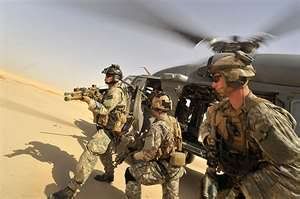 (photo courtesy USAF)
I'm giving away three digital copies of the books in my Bagram Special Ops series here today (Deadly Descent, Tactical Strike and Lethal Pursuit). To enter, tell me what you love best about military heroes.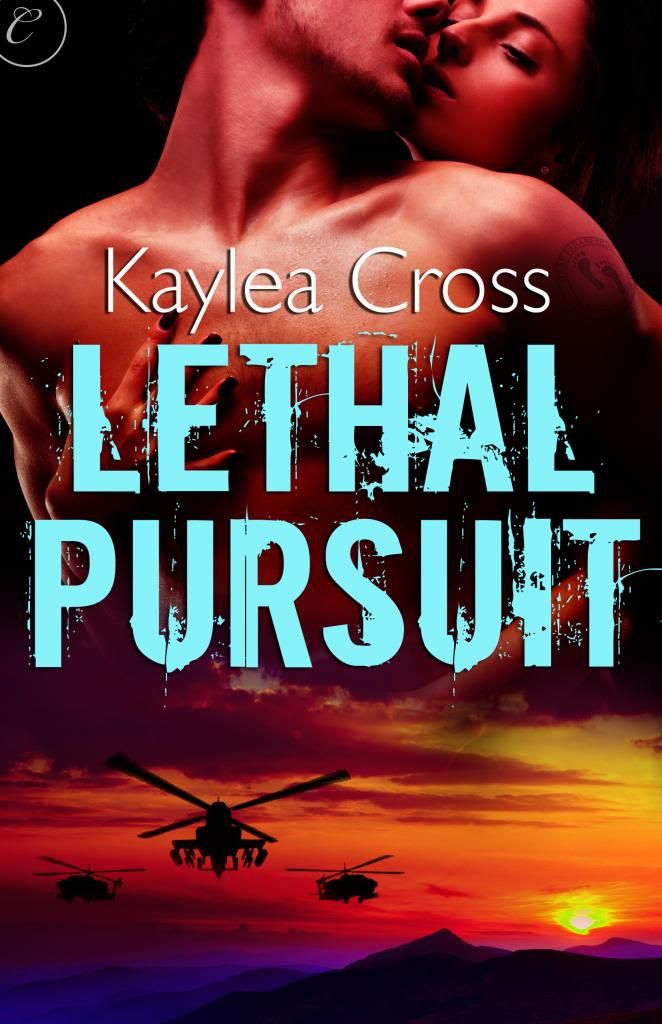 Blurb: Security Forces Lieutenant Maya Lopez is right at home in a war zone: she's been fighting all her life. A hard-won commission in the air force has brought her to Afghanistan, and if she plays her cards right, she could end up with an FBI job. It won't be easy, but that just makes her more determined.
Jackson Thatcher is a protector in all senses of the word. A pararescue jumper with Southern-boy charm, he easily captures Maya's interest, but her trust is another story. He's sexy, strong and caring, but she makes it clear she's no damsel in distress. She's never relied on any man, and she's not about to start now.
When Maya and Jackson become pawns in a radical warlord's deadly game, they find themselves on the run and must depend on each other if they want to make it out alive.
Available now for only $2.99 at:
Kindle store
Barnes & Noble (Nook)
Carina Press
Audio book
Happy reading,
Kaylea Cross
Kaylea Cross writes edge-of-your-seat military romantic suspense. Her work has won many awards and has been nominated for both the Daphne du Maurier and the National Readers' Choice Awards. A Registered Massage Therapist by trade, Kaylea is also an avid gardener, artist, Civil War buff, Special Ops aficionado, belly dance enthusiast and former nationally-carded softball pitcher. She lives in Vancouver, BC with her family. You can find Kaylea through her website, Twitter, Facebook, Goodreads, and her blog.