Reading Male/Male Romance
Have you ever read a Male/Male romance? That was the question posed to me three years ago and at the time I responded with "Why would I want to?" A heavy reader of romance since my teens, I honestly didn't think it would appeal to me.
To my chagrin, I discovered how wrong my assumption was when I did read one. That was over two years ago and Male/Male romance is about all I've read since then. I fell into the genre with a passion I hadn't had for reading in years. There were new story lines, issue, plots and complications that I hadn't read before. There was still love, but I got to see it in a different way. It opened my eyes—and mind—to things I'd never thought about, and I loved it.
So when I was plotting ideas for my Wicked Play series, I had two guys who I knew had stories the second they appeared on the page. I had visions of security guru Rockford Fielding staring at a screen, longing for someone, but I didn't know who. And I had Carter Montgomery, fellow condo member and friend with a secret occupation. The day I realized Rock was staring at Carter the light bulb went on and their story exploded in my mind.
I wrote Bonds of Denial because it is honestly the only story I could write for these two men. But I'm also excited to be publishing my first Male/Male story. I believe that all love stories deserve to be told, especially the non-traditional ones.
So do you read Male/Male romance? What do you like about the genre?
***
Bonds of Denial ~ Book five of Wicked Play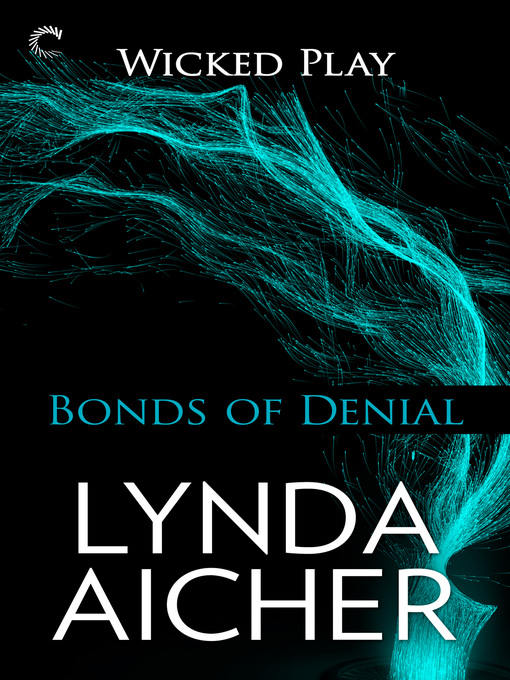 It's been twenty years since Rockford Fielding's father punished him for kissing another boy. Now a grown man with a military career behind him, Rock continues to deny his true desires, even while working security at The Den, the most decadent sex club in town. But after a year of watching gorgeous Carter Montgomery come and go on the arms of other men, Rock can no longer resist the cravings he's denied for so long.
Carter has just four months left on his contract with an escort agency, and he doesn't know whether to feel relieved or afraid. Being an escort is all he knows. Adding to his confusion is the way his latest client, the sexy but stoic Rock, makes him feel things he hasn't wanted in years.
One charmingly awkward date turns into two and soon the men are meeting off the clock. But with Rock in the closet and Carter unsure how to pursue a real relationship, how can they build a future both in and out of the bedroom?
89,000 words
You can read an excerpt here.
Bonds of Desire is available from Carina Press.
New to The Den? Go back to the beginning with Bonds of Trust, Bonds of Need, Bonds of Desire & Bonds of Hope, available now!
Lynda has always loved to read. It's a simple fact that has been true since she discovered the worlds of Judy Blume at the age of ten. After years of weekly travel as a consultant implementing computer software into global companies, she ended her nomadic lifestyle to raise her two children. Now, her imagination is her only limitation on where she can go and her writing lets her escape from the daily duties of being a mom, wife, chauffeur, scheduler, cook, teacher, cleaner and mediator.
Website | Facebook | Twitter | Goodreads | Amazon Author Page