Submission Guidelines: How to Submit
HOW TO SUBMIT
All submissions should be submitted via our submissions website: https://carinapress.submittable.com/submit.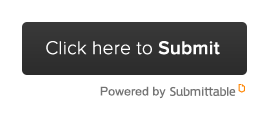 ---
You will note that there are different categories for subgenres. Please put your submission in the most appropriate subgenre category. *All* previously published work must be submitted in the previously published category (see this page).
Please submit queries for only completed, fully polished manuscripts, unless previously arranged otherwise with an editor or responding to a call for proposals. Queries must include the following and will not be reviewed if any piece is missing:
1. Required: In the submissions form, you will be asked for a brief introductory query letter listing genre, word count and a short description of the book, as well as any pertinent information about the author, including both legal name and pen name and any writing credits. The query letter is your sales pitch and we use the information included in it from initial read through the potential acquisitions process and beyond.
2. Required: The full manuscript saved as a .DOC, .DOCX or .RTF file and attached, with file name TITLE_MANUSCRIPT where you substitute your book's title in place of TITLE. (Example: WarAndPeace_Manuscript.)
3. Required: 2-5 page synopsis of the book that details character development, plot and conflict/story resolution. Attach as a .DOC, .DOCX or .RTF file with file name TITLE_SYNOPSIS where you substitute your book's title in place of TITLE. (Example: WarAndPeace_Synopsis.)
4. We suggest Times New Roman, 12 pt black font for your materials. However, we do not have specific formatting requirements (including spacing/margins), we only ask that manuscripts are legible when read on phones, tablets, ereaders, etc. Please keep in mind that we see thousands of submissions, and you don't want to stand out by having a file that's got hard-to-read font!
5. Double-check that you haven't left in track changes or comments in your file. You can do this by making sure you're viewing your file with "markup" enabled (Please Google this for more information). We won't decline any submission for accidentally having these left in, but we think you'd rather we review a clean file!
Additionally, we recommend:
1. If your book is part of a planned miniseries, please include a short series/duology/trilogy outline. This is especially important for paranormal, erotic, fantasy and science fiction submissions. The series outline doesn't need to be more than 1-2 pages and should outline your plans for related books, including how many books are imagined and the overall series arc, themes and characters.
2. Individual attachments should be under 1 to 1.5 MB If your manuscript is over 2 MB, please remove extra images, delete extraneous styles or font use that may increase file size.
We know, it sounds like a lot! But we promise we only ask for what we actually reference. We read the query letter first, then the synopsis and series outline, then the manuscript, so we look at and use all the material you send. Good material can be our tipping point to saying "yes"!
Please allow 12 weeks for an editorial response to your submission. If a response has not been received after 12 weeks, you are welcome to follow up via your Submittable account at https://carinapress.submittable.com/submit by adding a note to your submission log.
If you have questions prior to submission, please email submissions@carinapress.com. However, no attachments, query letters or submissions should be sent to this address. Please allow 72 business hours for a response.
All submissions will receive an auto-response from Submittable acknowledging receipt of submission. If you don't receive an auto-response (don't forget to check your junk mail folder!), please send a follow-up email, with no attachments, asking for verification of receipt.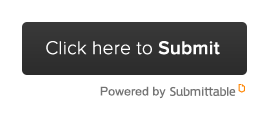 If, while your manuscript is on submission with us, you receive a contract offer from another publisher, please do the following:
Email us at submissions@carinapress.com to let us know as soon as possible. You can also add a note to your submission via Submittable and we will receive a notification.
Include the deadline—when do you need to respond to the other publisher? For manuscripts we are interested in, we will expedite our review*, but we normally require at least two weeks from notification of contract offer to discuss with the acquisitions team before making a decision.
* Keep in mind that while we will offer an expedited response for manuscripts with another offer, having to fast-track our review can prevent us from offering feedback and/or an opportunity to revise & resubmit. Please do not request an expedited response if you do not have a competing contract offer. It can affect how we review the manuscript and, in fact, we are more likely to say no than yes!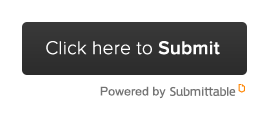 ---
Go to Genres, Word Count and What We Publish