Submission Guidelines
Updated 08/2018
You can now keep up with all of our submissions calls, contests, anthologies and other news from the editorial team by subscribing to our monthly newsletter.
---
Carina Press is committed to inclusion and representation in our publishing program, and we want to emphasize how interested we are in seeing not just manuscripts that feature characters from a range of backgrounds and experiences, but most especially books by authors from traditionally marginalized or underrepresented groups, including (but not limited to), Black authors, authors of color, disabled authors, and LGBTQ+ authors. Our editors strive to make our list inclusive, and are working hard to build a catalog that is more representative of the romance reading public. 
Calls for submissions:
What the Editors Want (Updated May 2018)
Male/Male Romantic Suspense (Ongoing Miniseries):  We're looking for male/male romantic suspense titles that are part of ongoing miniseries, where:
The same heroes travel from book to book
Each book contains a happy-for-now
Each book contains an independent suspense arc
There is an overarching suspense and romantic arc running through the miniseries
Click here for more details on this call!
The Dirty Bits from Carina Press! (Erotic Short Stories): An ongoing call for short, erotic romances across subgenres, between 10-25k. These should have tight pacing, a romance with a happily ever after, and be very erotic.
Critiques: we regularly open for submissions of short scenes, to be critiqued by Carina Press editors on our blog. Watch the blog for the next opportunity!
Want to read the previous critiques? Check them out here.
About Us
Carina Press is Harlequin's digital-first adult fiction imprint, publishing first in digital, with releases in audio and print as well.
Our mission is to connect readers with authors who write the stories they want to read, and the stories they want to talk about and recommend. Carina Press publishes books from talented authors in all subgenres of romance, including contemporary, paranormal, LGBTQ+, science fiction, fantasy, and more. We also publish mysteries of all flavors—from cozies to thrillers—both with and without romantic elements.
But Carina Press is interested in more than just the traditional genres. We're also willing to go beyond the boundaries and mix it up. If the book of your heart fits into a niche that has very little shelf space in a traditional bookstore, Carina Press is eager to read and potentially publish your story.
Want to find out more about Carina Press staff, editors and authors? See this page for links to staff on social media.
Our submissions guidelines are below. If you have any questions, please first see our Submissions FAQ. If your question was not answered you can email us at submissions@www.carinapress.com. Please allow 72 business hours for a response.
Genres…
We Are Currently Acquiring
We Do Not Publish
All subgenres and heat levels of romance,

excluding faith-based:

Non-fiction of any form, including memoirs, biographies, poetry

Contemporary
Erotic
Paranormal & Urban Fantasy
LGBTQ+
Science Fiction & Fantasy
Romantic Suspense
Historical

Inspirational or faith-based romance
Science fiction & fantasy that does not contain romance as a central story/plot element
Erotic thrillers and erotic psychological thrillers
Young Adult
Mystery and Crime, with or without romance
Literary Fiction/General historical Fiction
Word Count
If your novella or full length manuscript is 20,000 words or longer and fits what we are looking for, as described in the above chart or in the genre descriptions below, we will consider it!
For our line The Dirty Bits from Carina Press, which are erotic romance short stories, we will look at a word count of 10k–25k.
What We're Looking For in A Book…
Your passion, quality of writing and voice is what will make your manuscript stand out and be considered for publication.
We are seeking submissions in all subgenres of romance (with the exception of faith-based) with all levels of sensuality. We welcome everything from the very sweet to the incredibly erotic, featuring couples (or multiples) from all walks of life, sexual orientation, and gender identity.
Romances should focus on the development of the relationship, as well as external and internal conflict; the heat level should be appropriate to the book and enhance the story; and the primary relationship should offer a happily ever after (HEA) or happily for now (HFN) in an emotionally satisfying manner. Trilogies and duologies wherein the first and/or second book end in cliffhangers are permitted as long as the primary romantic arc ultimately ends in an HEA or HFN.
Sorry, but one of the couple cannot die or leave the other to conclude the story if it's to be sold as a romance!
Subgenres of romance we are seeking include, but are not limited to, LGBTQ+, paranormal, romantic suspense, romantic comedy, Western, contemporary, new adult and historical.  Please see specific guidelines for erotic romance and science fiction/fantasy romance below.
Harlequin and Carina Press have learned over our many years in business that connected series are very popular with readers, as are many familiar romance tropes. Carina Press is looking for interesting twists on established popular-romance themes and tropes, such as marriage of convenience, cowboys, friends to lovers, billionaires, best friend's sister, secret babies and more. We are interested in seeing your fresh interpretation on these tropes and themes. The only limit is your imagination!
Carina Press continues to acquire submissions in the erotic romance genre, and we are now acquiring short stories in addition to novellas and longer works.
M/F, M/M, F/F and ménage+ romances are welcome, as are erotic thrillers and stories that push characters' personal boundaries or delve into the taboo. The language in these books should be frank and explicit, with the sensuality and sexuality of the story integral parts of the plot and themes. Sexual tension and explosive chemistry between the protagonists is key to building the intensity of the story and sexiness of the erotic romance. Additionally, erotic romances must have a happily ever after or happily for now, including when the romance is between two or more characters.
Erotic short stories: Quick and fun works between 10,000 and 17,000 words. Read more details about submitting erotic short stories here, and submit your short stories here.
Novellas and longer works: More complex works of 20,000 words and up. We are particularly interested in books with series potential. However, we will happily take on standalone stories as well. Submit your longer works here.
Carina Press has closed to submissions of science fiction and fantasy that do not include romance as central to the story/plot, but we continue to be interested in acquiring manuscripts in science fiction/fantasy romance and associated subgenres, especially futuristic and urban fantasy. The associated subgenres include space opera, cyberpunk, alien romance and other similar subgenres.
We are open to the full range of mysteries, from soft to hard, including cozies, amateur sleuths, procedurals, psychological thrillers, historical mysteries and contemporary PIs. A selection of our mysteries, thrillers and romantic suspense titles go to print via Harlequin's Direct to Consumer Reader Service Suspense program and are also made available for sale in print on Harlequin.com.
Minimum word count for print adoption in this category is 70,000 and up, although we'll accept submissions with lower word counts for digital only.
Carina Press will consider books that have been previously released or self-published.
The author must either currently retain the rights or have a letter of reversion from the original publisher.
In addition to the previously published work, we would expect to see a new, never-before-published work submitted. If the previously published book is part of a series, we would expect to see the next (unpublished) book in the series. If the previously published book is a standalone, we would expect to see a separate (unpublished) submission. We are looking for authors who want to work with Carina Press to grow their career with new, unpublished work.
To submit previously published material please provide a query letter with:
book description
overview of author's career
explanation of where the title was previously published.
If the book is still for sale on etailers, please tell us where it's for sale. Including any information on sales, number of reviews, average review rating, etc is also helpful.
All of the above information is required in the query letter. Without any of this information, we will decline to read further.
If we are interested in reading your manuscript, you will receive an email asking you to submit the manuscript, a synopsis, series outline and overview of new material you are proposing in addition to the previously published work. If you do not have new material in mind, please do not proceed with submission at this time.
*Please do not put previously published material under any other Submittable category as it will be declined.*
All submissions should be submitted via our submissions website: https://carinapress.submittable.com/submit.
You will note that there are different categories for subgenres. Please put your submission in the most appropriate subgenre category. *All* previously published work must be submitted in the previously published category (see above).
Please submit queries for only completed, fully polished manuscripts, unless previously arranged otherwise with an editor. Queries must include the following and will not be reviewed if any piece is missing:
Required: In the submissions form, you will be asked for a brief introductory query letter listing genre, word count and a short description of the book, as well as any pertinent information about the author, including both legal name and pen name and any writing credits. The query letter is your sales pitch and we use the information included in it from initial read through the potential acquisitions process and beyond.
Required: The full manuscript saved as a .DOC, .DOCX or .RTF file and attached, with file name TITLE_MANUSCRIPT where you substitute your book's title in place of TITLE. (Example: WarAndPeace_Manuscript.)
Required: 2-5 page synopsis of the book that details character development, plot and conflict/story resolution. Attach as a .DOC, .DOCX or .RTF file with file name TITLE_SYNOPSIS where you substitute your book's title in place of TITLE. (Example: WarAndPeace_Synopsis.)
Additionally, we recommend:
If your book is part of a planned miniseries, please include a short series/duology/trilogy outline, especially for paranormal, erotic, fantasy and science fiction submissions. The series outline doesn't need to be more than 1-2 pages and should outline the author's plans for related books, including how many books are planned and the overall series arc, themes and characters.
Combined size of both attachments must be under 4 MB. We're unable to send files larger than this to our editors due to restrictions in our email system. If your manuscript is over 4 MB, please remove extra images, delete extraneous styles or font use that may increase file size.
We know, it sounds like a lot! But we promise we only ask for what we actually reference. We read the query letter first, then the synopsis and series outline, then the manuscript, so we look at and use all the material you send. Good material can be our tipping point to saying "yes"!
Please allow 12 weeks for an editorial response to your submission. If a response has not been received after 12 weeks, you are welcome to follow up via your Submittable account at https://carinapress.submittable.com/submit by adding a note to your submission log.
If you have questions prior to submission, you can email submissions@www.carinapress.com. However, no attachments, query letters or submissions should be sent to this address. Please allow 72 business hours for a response.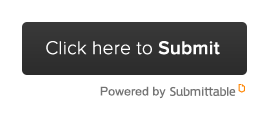 All submissions will receive an auto-response from Submittable acknowledging receipt of submission. If you don't receive an auto-response (don't forget to check your junk mail folder!), please send a follow-up email, with no attachments, asking for verification of receipt.
If, while your manuscript is on submission with us, you receive a contract offer from another publisher, please do the following:
Email us at submissions@www.carinapress.com to let us know as soon as possible. You can also add a note to your submission via Submittable and we will receive a notification.
Include the deadline—when do you need to respond to the other publisher? For manuscripts we are interested in, we will expedite our review*, but we normally require at least two weeks from notification of contract offer to review/discuss with the acquisitions team before making a decision.
* Keep in mind that while we will offer an expedited response for manuscripts with another offer, having to fast-track our review can prevent us from offering feedback and/or an opportunity to revise & resubmit. Please do not request an expedited response if you do not have a competing contract offer. It can affect how we review the manuscript and, in fact, we are more likely to say no than yes!
Submission Tips
In addition to the FAQs below, we have compiled a list of blog posts we've written in recent years that may be helpful to you in the submission process.
5 Ways to Write Romance with Respect
When Your Submission Is Passed to Another Editor
Why We Don't Do Personalized Rejections
What a Revise and Resubmit Means
Things to Consider When Choosing a Pen Name
Submissions FAQ
At the very basic level, Harlequin is a traditional print publisher with a robust digital offering, while Carina Press is a digital-first imprint of Harlequin, with a mandate to publish original fiction in digital format first, print and audio maybe.

The Carina Press contract does not include an advance, and authors are compensated with a higher digital royalty instead.
Carina Press digital titles do not use DRM (digital rights management).
Carina Press titles go to publication in digital format first, with possibility of print and audio on a case by case basis.

Our distribution model is strictly digital, which means we're not limited by print bookstore shelf space — this gives us greater flexibility in the type of editorial we can accept from authors and offer to readers and also allows us greater freedom in cover art.

We're also able to quickly get new books to market — if a genre is new and developing, we want to be there with books readers are eager to read.

We view Carina Press as a joint effort between publisher and author — we combine our editorial and marketing expertise with your passion for your story to make sure it gets into the hands of readers who will love it. Our editors are all experienced fiction editors with many years of experience — all come from a background of fiction editing and are tremendously talented, working with the author to polish their work until it shines.

The marketing department provides professional cover art, marketing support, conference materials and more to both promote individual authors as well as help authors promote themselves.

Behind the scenes, our production and retail teams work to produce a superior product and then coordinate with our 3rd party retail partners to get your title in front of readers with the most optimal placements.

Together, we bring an enthusiastic team dedicated to the success of every author and title we publish, from the moment your book is acquired to long after it's been published. We work together to not only strategize the success of your book, but to plan for your career!

Carina Press pays 40% of net digital receipts to books sold on 3rd party retail sites and 50% of net digital receipts to books sold directly on the Carina Press website. Our contract also lays out royalties for the other rights, such as audio, print and foreign translation.

We don't have formal formatting requirements. We only ask that you double space and use a legible, plain black font. Please see our Submission Guidelines for full details on how to send your manuscript once completed.

We are not acquiring young adult, inspirational fiction, women's fiction, family sagas, literary fiction, general historical fiction or non-romance science fiction and fantasy. Our main publishing focus is romance and mystery.

No. Age of characters alone will not make your book a young adult. We recognize in some genres, for instance fantasy, young protagonists may be featured in an adult-themed novel. In deciding whether you're able to pitch your novel to us as adult fiction, please take into consideration both your targeted audience and the themes of your story. Additionally, we are now accepting New Adult, and it may be that your book may fit within those parameters.

Absolutely. We've published books set all over the world, from Austria to Egypt to England. We don't limit submissions based on where the book is set.

We'll continue to publish nonromance in the mystery genre only. Within the subgenres of romance that we publish, we do not have any sexuality or heat level restrictions or expectations. We publish a variety of books across heat levels, from sweet to erotic.

Yes.

Yes. You are welcome to submit a manuscript to us that is also under consideration at other publishers. We only ask that you let us know immediately if it's contracted elsewhere, so we can let our editors know it's no longer available.

Yes, you may submit a manuscript that has been rejected by any publisher, including Harlequin. There may be very good reasons why your manuscript will not fit into a traditional print publisher's program, but we have a great deal more flexibility and opportunities at Carina Press.

Yes. You can submit more than one submission to Carina Press. However, please do not send more than one book in a series at a time unless subsequent books feature same h/h and the HEA or HFN doesn't occur until the final installment.

For multiple submissions, please send a separate email containing all of the necessary parts for each separate story.

Though our main focus is and will always be digital publishing, we are utilizing some print rights and will continue to look for further opportunities in the future. Our books go into print through a variety of channels, including Harlequin's subscription program, other Harlequin imprints, Carina Press trade and Carina Press mass-market via retail, and the Carina Press Print short-run print program.

There are a few select situations in which we have paid advances but primarily our author contract is royalty based.

As part of the Carina Press process, we take on the cover art for you. Every author provides us with as much information on their title as possible, and we work with a consistent group of artists to create covers that have a distinct Carina Press look and feel, while reflecting the genre and tone of the book. All covers are reviewed by our marketing team and the book's editor before being sent to the author for their thoughts. Authors are consulted at each stage of the cover art process, from art fact sheet to concept to final.

Our goal is to create a cover that you'll be proud to promote and that will attract great sales for your book.

We ask that authors not send us prospective covers with their submissions, as we are unable to use author-produced covers.

If you'd like to see which editors are specifically seeking certain genres, you can visit the editor bio section on our website before directing your submission accordingly via the drop-down menu found on https://carinapress.submittable.com/submit. Our editors will also put out specific calls for submissions on occasion, via both their personal Twitter accounts and the Carina Press blog.

You do not need to personally address your query or direct your submission to a particular editor if you don't want to. If you'd prefer not to direct your submission to a particular editor, query letters can be addressed to Angela James, Kerri Buckley, or Dear Editor.

Yes. We love first person!

Yes. Carina Press goes through the same rigorous acquisition and editorial development process as traditional print publishers, and sometimes more, as we utilize freelance editors whose sole job is to edit your book.

No. Carina Press is not a vanity publisher and the author is not asked to pay for publication, editing, cover art or other services.

No. Carina Press authors live worldwide. We have authors in the UK, Canada, Australia, Thailand and more!

This is a great problem to have, congratulations! If you receive an offer of publication on a manuscript currently under review by Carina Press, please let us know right away. You may, of course, choose to accept the other publisher's offer and withdraw the manuscript from our consideration. We appreciate the courtesy of notification as it allows us to focus our time on projects still available to us. Alternately, you may wish to have us review it for possible acquisition. In this case, we ask that you give us a minimum of two weeks to review and either make an offer or pass on the project. It is never unreasonable for you to ask the publisher who's given you the offer for a few weeks to let other publishers know and get responses from them. This is an important step and you don't want anyone to rush you into a decision!

Congratulations! If the agent who's now representing your work will also be representing the manuscript on submission, please let the agent know immediately that you have it on submission with us. Either you or your agent can then alert us of the status change, as well as the agent's contact details, and we will send our final response to your agent, rather than directly to you.

Now that we are using the Submittable system for submissions, withdrawing and updating your submission is easier than ever. Simply go to the Submittable account you created when you first submitted your manuscript. Find your submission and the system gives you several choices, including withdrawing or updating with a note. We receive alerts of these changes immediately.

No, authors have the choice of where they'd like to submit, and are welcome to submit to Carina Press no matter where they reside.

Our contract does not ask for "ownership" of the copyright, but instead a grant of rights (digital, audio, print, translation, etc) from the author, as agreed upon during the contract process. Carina Press registers the copyright on the author's behalf upon publication of the book.

Carina is a constellation in the southern sky. Its name is Latin for the keel of a ship, and it was formerly part of the larger constellation of Argo Navis, which represents the Argo — the ship from Greek mythology that carried heroes Jason and the Argonauts on their successful voyage to capture the Golden Fleece.

We're suckers for a great story, and Greek mythology is full of fantastic stories. When we came upon Carina, the sailing imagery really appealed to us (we even included sails in our original logo) because at the time, in November 2009, we were the first and only digital-first press within any traditional publishing house, so we were sailing in a new, exciting direction into uncharted waters.

The Carina Press logo, first introduced on our November 2013 digital titles and now found on all frontlist digital and print titles, is meant to represent the diversity and scope of the books offered within Carina Press. The logo is a cascade of books forming the letter "C".