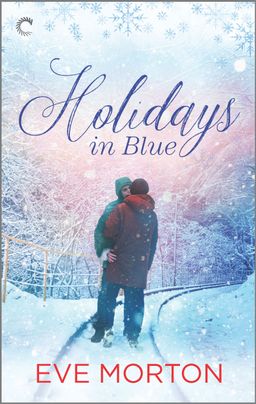 About this Book
Sometimes it takes a little ice to discover a whole lot of heat.

Cosmin Tessler is going home for Christmas. Eric Campbell is too.

Neither expected a homecoming quite like this.

When Cosmin Tessler's radio show is canceled and Eric Campbell's acting jobs dry up, they find themselves unexpectedly back in their old Toronto neighborhood…and back in each other's lives years after they'd gone their separate ways. With a series of failed relationships and one ill-advised marriage behind them, both believe their chance for love has come and gone.

Luck, in the form of a massive ice storm, throws the former neighbors together again and they find themselves stranded, alone, for Christmas. Despite their difference in age, long-ago crushes and undeniable attraction prove too much to resist. But when the ice melts, only time will tell if their burgeoning romance will become just another missed chance—or a love story whose time has finally come.