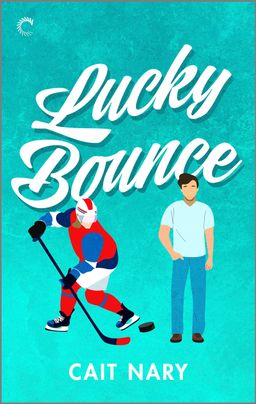 About this Book
A single dad pro hockey player falls for his biggest fan—who just happens to be his five-year-old daughter's teacher—in this fun, flirty romantic comedy from Cait Nary

Ezekiel Boehm is no stranger to teaching kids with famous parents. But when the pro hockey player he's been thirsting after walks into the Rittenhouse Friends School gym hand in hand with a tiny kindergartener, he figures he must be hallucinating. Spencer McLeod is a lot of things—Zeke's favorite winger on the Philadelphia Liberty; a menace on the ice; a mumbling, reluctant but somehow captivating-as-hell postgame interview—but he's not a dad. Except he is. Apparently.

Zeke can be chill about this. He can.

Surprisingly, the more time he spends with Spencer, the easier this becomes. School volunteer events turn into reserved seats at games, turn into…more. And even though Zeke is 100 percent committed to ignoring Spencer's blush, to ignoring the way he looks in that one pair of gray sweatpants, he can't take his eyes off him.

This can never work. Can it?