Acceptable Risks
(Paperback)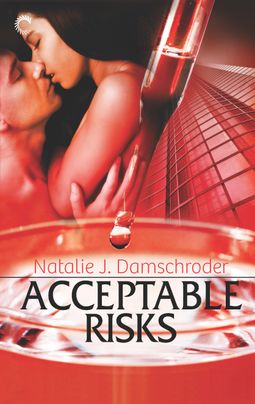 About this Book
Natalie J. Damschroder

When security expert Jason Templeton's team is ambushed while protecting a weapons manufacturer vital to U.S. interests, he risks his life to save the man's daughter…and loses. Unbeknown to Jason, his mentor had been funding experimental medical procedures after losing his young wife. Using the untested drugs, Jason is brought back to life, stronger and faster than before, but also vulnerable in new ways. He's determined to find the traitor in their midst, who is after the miracle drug.

That means protecting the brilliant scientist Lark Madrassa. Their attraction and compatibility are undeniable, but Jason tries to deny his growing feelings for her, thinking he is too damaged. When Lark's father is kidnapped they have to rely on each other in a dangerous plot to uncover the double agent. Before, Jason always accepted the risks—but what about when the life of the woman he loves is on the line?