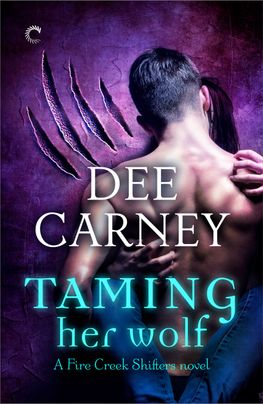 About this Book
For disgraced physician Kim Sharpe, Fire Creek was supposed to be a sanctuary, a place to hide from media scrutiny and the public eye. But when a group of wolf shifters break into her clinic and demand she save the life of a packmate, her serene world unravels. And when the wolf dies despite Kim's efforts, she's dragged into a hunt she can't control, led by a man she desperately wants to understand.

All shifters live with their beasts, but Chris "Brick" Preston's is dangerously close to the surface. And it wants Kim. Sex keeps the beast sated for now, but unless Kim can help him find a more permanent solution, Brick risks becoming a feral, banished—or put down—by his pack.

With each incredibly intense encounter, Brick and Kim grow closer. But time is not on their side. When Kim is faced with betraying the pack in order to save Brick's life, the consequences may be more than they can survive.