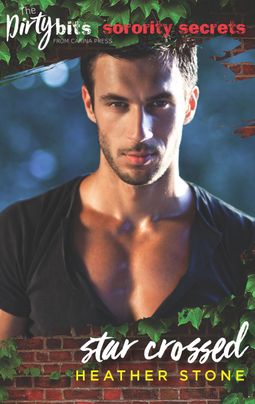 About this Book
Sorority Secrets: The virgins of Beta Kappa Nu would do anything for each other. Even auction off their most valuable asset…

Graduate high school early? Check.

Valedictorian? Check.

Voice of reason? Um…

Caroline Littrell might be the baby of Beta Kappa Nu, but she's also the brains. When her sisters concoct the ridiculous idea to auction off their virginity for charity, she's adamantly against it…a promise is a promise, but quiet, Ÿbersmart Caroline has a backup plan.

All she has to do is track down Mathewson Jameson—campus legend, local rock god, total jerk—and convince him to play a charity concert for them instead.

The problem? Mathewson isn't quite the jerk Caroline imagined. In fact, he's quite the opposite: patient, giving, gentle. And the only one she wants to be with, first time or forever…

This book is approximately 16,000 words

For those times when size does matter. The Dirty Bits from Carina Press: quick and dirty, just the way we like it.

One-click with confidence. This title is part of the Carina Press Romance Promise: all the romance you're looking for with an HEA/HFN. It's a promise!