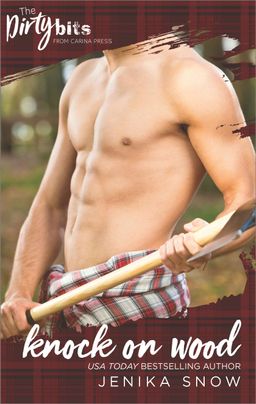 About this Book
A new virgin-hero novella from USA TODAY bestselling author Jenika Snow

The Ash Brothers—they know how to handle their wood

They call me Big Johnny, and they're not wrong. I'm big all over, and burly, too. But when it comes to her, I'm a freaking pussycat.

Flora.

There's never been a time when she wasn't on my mind, not even when she left Rockbridge for college. Those four years were the hardest of my life. Literally.

Saving myself for her has never been the problem. It's telling her how I feel.

She's back now and it's painfully obvious to even a lumberjack like me: Flora's not a teenager anymore. She's a woman who knows what she wants.

That's me…and the wood I'm packing.

One-click with confidence. This title is part of the Carina Press Romance Promise: all the romance you're looking for with an HEA/HFN. It's a promise!

For those times when size does matter. The Dirty Bits from Carina Press: Quick and dirty, just the way we like it.